What is one of the first things a customer encounters when they come to your business? The aesthetics. It's how you display your establishment (whether a fixed brick and mortar, or mobile proprietorship.) The first impression is crucial in the working world. As a business owner you know that presentation and quality are 99% of the battle when it comes to attracting and, in turn, retaining customers. At CanadaRV we want to help you gain, and retain, a customer base by offering the materials that will let you put your best foot forward. It's time to outfit your concession stand or food truck with these brand-new concession drop-down shelves from RecPro.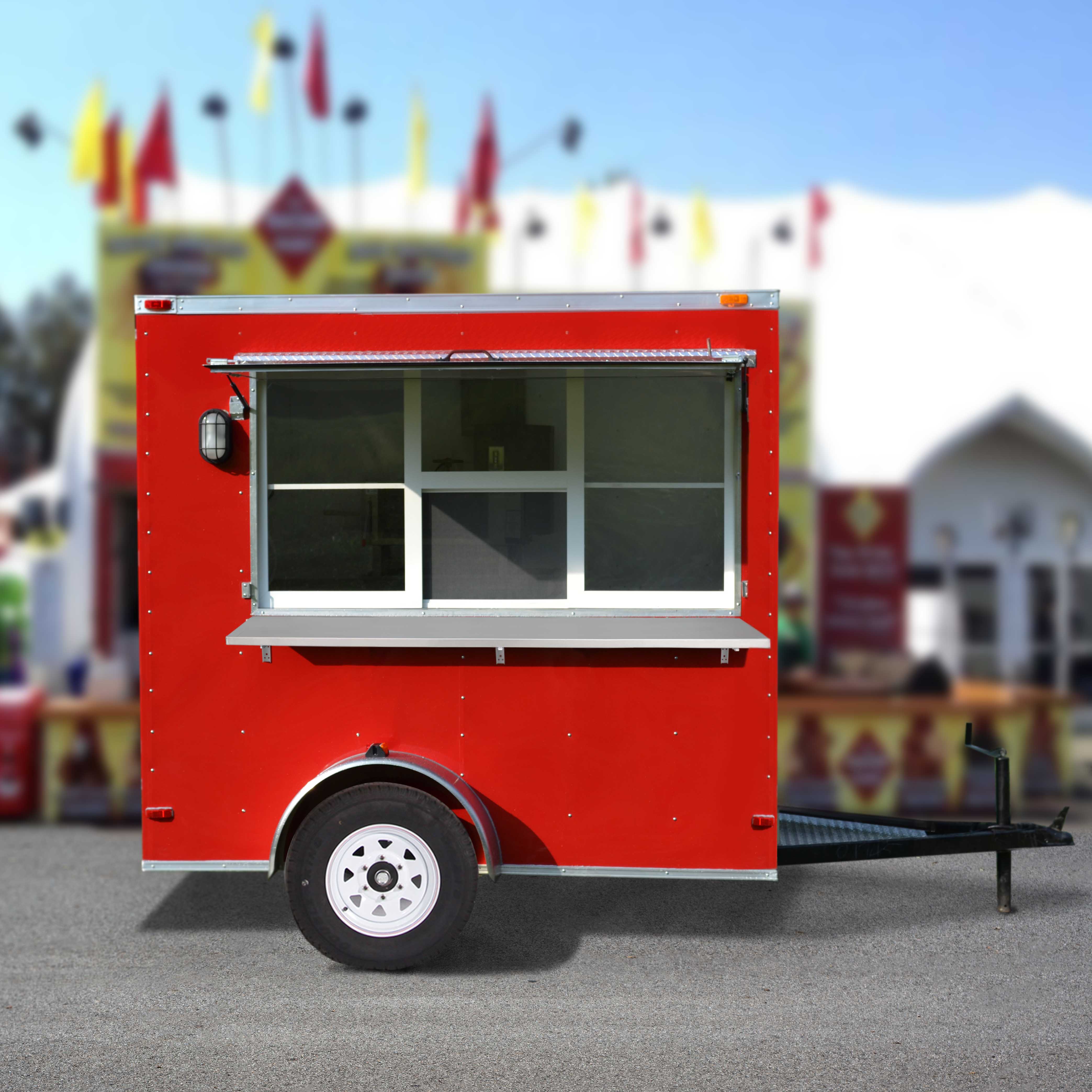 These shelves are meant to be attractive to the eye, provide years of reliable service, and not be an impediment to your customer's overall experience. How do you know you have a good shelf? When customers seamlessly use it while making their orders. When they notice it, but don't notice, and you have functionality, you win. That's what you do when you buy from RecPro. You win and you win customers.
If you want to order your shelf that combines functionality with durability, all at a great price, then call our Customer Care Department and order yours, today!
SHELVES FOR CONCESSION WINDOWS
Details:
Dimensions – Brackets – 11 1/2" L

Dimensions – Brackets – 1 1/4" W

Dimensions – Shelf – 4 ft. L – (comes with 2 folding brackets)

Dimensions – Shelf – 6 ft. L – (comes with 3 folding brackets)

Dimensions – Shelf – 8 ft. L – (comes with 4 folding brackets)

Dimensions – Shelf – 12" D

Gauge (Thickness) – .12090

Finish – Brushed Aluminum

Welded joints

E-Z slide brackets constructed with heavy gauge metal