Choose Your Length from the drop down box above and your seal will be shipped in one continuous piece.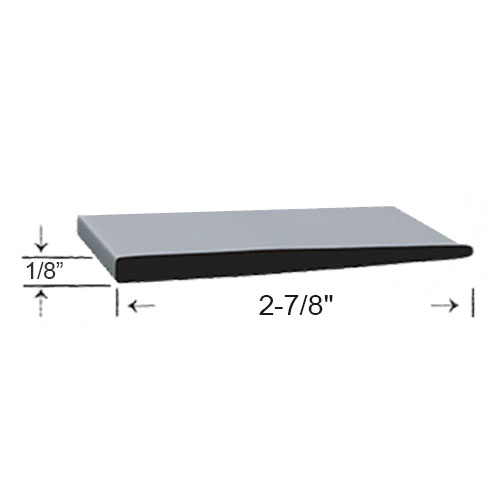 Details:
2-7/8" D 1/8" thick

RV Slide out Seal is Now Changing your World.
Are you looking for a great product that will help you change the nature of your seals, worry not! Now it has been made to look even better and satisfying. Let us now narrow down to RV Slide out Seal and why you should buy it. It comes armed with greater advantages and benefits to the users ready to fulfill all the needs that you have been struggling with. Talking of RV Slide out Seal and how it has been beneficial to the user and has changed the nature of past experiences of many people.
RV Seal is a product that has been tailor made exactly for the use of RVs and trailers. It has a design that can be used across and can still be modified further and be made to fit your RV. It is made of the original heavy fabric that is strong in nature so rest assured it will last for many years. It is stronger compared to other leading seal brands and materials in the market.

Other features that make RV Slide Out Seal on top include; being waterproof, can accommodate all weather, easy to clean, and has a longer warranty. Once you set it out and ready to use it, cleaning it is very easy and takes less than 15 minutes for the four seals. You don't have to replace it frequently since every time you clean it, it appears to be brand new.

The products have the best offers in the marketplace and hence they are affordable. It is now available and can be made to reach all parts of the world. After purchase and shipping are done, it comes with a manual that has step by step way of setting it up making it very easy to set up. Buy one today and feel the value for your money.
Details:
Width: 3"

Thickness: 1/8" Thick

Length: Sold in 5' Increments

Strong Adhesive Tape backing

Rubber Construction

Low Friction

Weather Resistant