One set of dinette cushions
What do you do when you like the dinette booths you have, but can't stomach the cushions because the look and the material are sub-standard? Even if you have the money to completely replace your dinette set, you may still be unsatisfied with the cushions and the design. How would you like a company that cares about you and wants to do what it takes to make sure that you have exactly what you need? Well, now with RecPro, you have one. We know that outfitting your RV can be a tough mountain to climb and we're here to help.
Factory-direct furniture is not meant to last. It's meant to get you out on the road, away from the dealer, and in the position to deal with replacing your furniture yourself. The material and padding are generally uncomfortable, break down easily, and will barely match your interior. You want choice. You want visually-pleasing style and function. Our Charles family standard replacement cushions will provide every bit of what you need.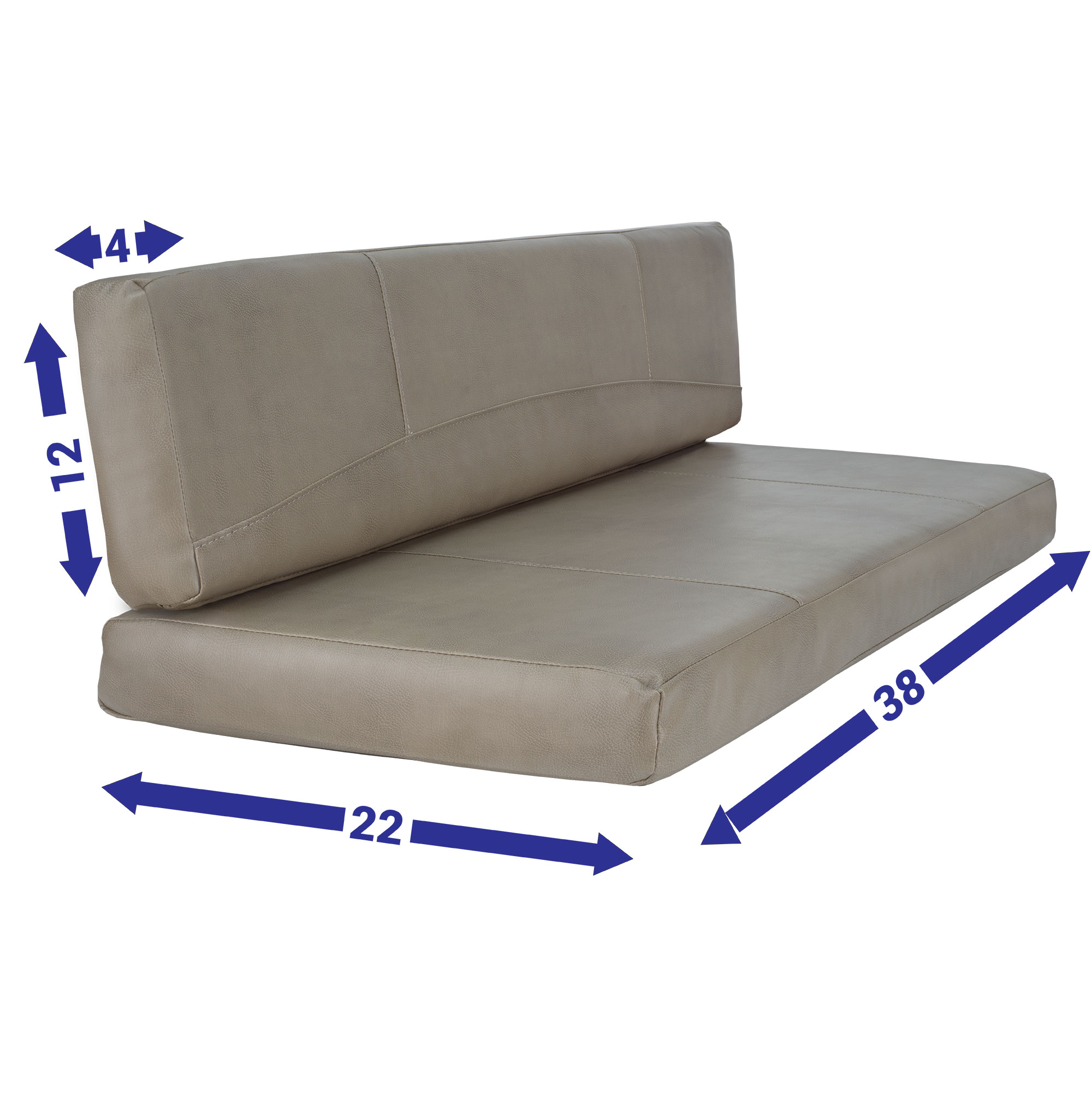 One of the major features of our cushions, aside from the "buttery soft" Suprima Polyleather and luxurious Tiona pattern, is the memory foam fill. Memory foam has become the industry-standard for continuous comfort. The durable material (designed for NASA and the aviation industry) hugs your profile so that you have an enjoyable experience sitting and relaxing each and every time.
If you want to upgrade your RV dinette from drab to fab, then call our Customer Care Department and order yours, today!
**THESE ARE GENERAL REPLACEMENT CUSHIONS. WHILE THEY ARE IN THE CHARLES STYLE, THEY ARE NOT REPLACEMENTS FOR THE CUSHIONS THAT COME STANDARD WITH THE CHARLES DINETTE BOOTHS**
Details:
Size options – 36", 38", 40", 42", and 44" (width)
Tiona pattern
Colors – Putty, Rich Mahogany, Toffee, and Chestnut
Dimensions – Thickness – 4" (back cushion and seat)
Dimensions – Depth – 22" (seat)
Dimensions – Height – 12" (back cushion)
Fill – Memory foam
Covering – Suprima Polyleather
Easy to clean material
Back cushions come as pair
Seats come as pair
**THESE ARE GENERAL REPLACEMENT CUSHIONS. WHILE THEY ARE IN THE CHARLES STYLE, THEY ARE NOT REPLACEMENTS FOR THE CUSHIONS THAT COME STANDARD WITH THE CHARLES DINETTE BOOTHS**